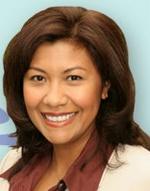 In today's Special Election to fill the vacancy created by Senator Negrete McLeod's departure for Congress, Norma J. Torres was easily elected to the upper house.
Although the counting of ballots is far from complete, it appears that Assemblymember Torres won in the heavily Democratic Senate District 32.
She may be sworn into the 1,146th member of the California Senate as early as Thursday.
---
Updated at 11:00 PM: With 100% of precincts reporting, Torres has maintained her lead, ending with just under 60% of the vote.