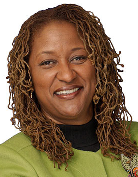 Assemblymember Holly J. Mitchell easily won Tuesday's special election in Senate District 26. In fact, according to the latest numbers from the Los Angeles County Registrar, Mitchell received 80.65% of the vote.
But here's the other important statistic from the election; Mitchell won her Senate seat with 17,121 votes (and counting), which is less than any other California State Senator since 1965. Yes, that's almost 50 years ago.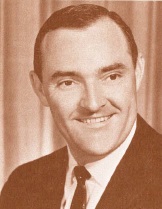 The candidate in 1965 was Fred Marler, who was elected to fill the vacancy created when Edwin J. Regan resigned to accept an appointment to the Third Appellate District Court. Marler fought a very tough race, and won with 51.9% of the vote.
The title of "Least Votes Since Marler" was long held by Dennis Carpenter, whose 1970 victory (with 22,074 votes) lasted until Norma Torres was elected four months ago (with 21,251 votes). Now, although there are still a number of provisional and absentee ballots remaining to be counted, it appears that the record has been broken again.
Oh, and in other SD26 Special Election news; this was Merv Evan's seventeenth campaign since the start of 2010.