Two special elections today….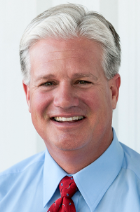 In the SD-16 Special Primary, candidate Andy Vidak is in a close race to avoid a run-off on July 23rd. With 45% of precincts reporting, Vidak leads Leticia Perez 52.1%  to 40.9% with three other candidates making up the balance of the total. The significance of this special election rolling on to July is that it assures that there will be at least one vacancy in the Legislature through September (due to at least one legislator resigning to take a seat on the Los Angeles City Council). July 10th will mark the sixth straight year in which there was never a legislative session day at which all 80 Assemblymembers and 40 Senators were present.
In AD-80, Lorena Gonzalez easily beat Steve Castaneda to fill the seat vacated by Ben Hueso when he was elected to the Senate. Gonzales will likely be sworn in as early as Friday's Assembly floor session. Gonzalez will be the 3,713th person to serve in the California State Assembly.
---
UPDATED 5/22 @ 7:36 AM: With 100% of precincts reporting, it now appears safe to say that Vidak won the election with nearly 52%.