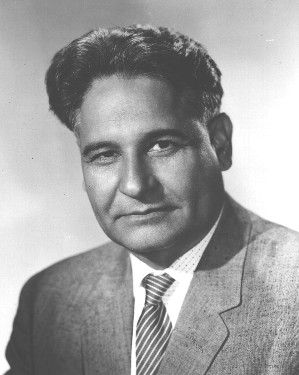 Thursday is the 113th anniversary of former California Congressman Dalip Singh Saund.
Born in India in 1899, Judge Saund became (in 1957) the first United States Congressman to have been born in Asia. Saund became a U.S. citizen in 1949 and was elected to a judicial office in Imperial County in 1950. He was denied that seat because he had not been a citizen for a full year at the time of his election.
Saund held his seat in Congress for three terms before losing reelection in 1962. Today, a Post Office in Temecula bears his name.
This year, on the 50th anniversary of Saund's defeat in the 1962 election Republican Ricky Gill is running for Congress, hoping to become California's second Indian-American Congressman. Gill faces against incumbent Jerry McNerney, who is serving his third term in the House. With close voter registration numbers and McNerney having to move into the freshly drawn seat, the McNerney-Gill race is going to be one of the ones to watch in November.