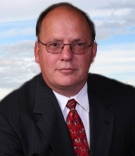 On Friday, the Secretary of State released the official list of write-in candidates for the June 5th Primary Election. The list includes a several candidates from the Peace and Freedom Party and a number of candidates who we've seen before;
The new Top Two Primary system allows write-in candidates in the primary, but not in November's General Election.
UPDATED: 5/26/2012 @ 5:00 pm – Of the nine non-statewide races with write-in candidates, six are races that have only a single candidate on the ballot.