During the Senate floor session today, State Senator Sam Blakeslee brought up one of his bills in order to attempt a veto override. The override of SB 356 (2011), vetoed in September by Governor Brown, failed on a 13-22 vote.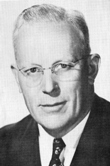 Although veto-overrides are threatened on occasion, it has been more than 30 years since the legislature exercised this ability. This is because veto-overrides are seen as a significant insult to the Governor and major disruption to the balance of power relationship between the three branches of government.
In the last 72 years, only six bills have had their vetoes overturned by the legislature. In his ten years in office, Earl Warren had only one veto overridden (in 1946). Governor Reagan had a single override as well (in 1974). In his previous two terms in office, Jerry Brown had a total of four vetoes overridden (in 1977 and 1979).
Number of Veto Per Year Over-rides by Governor (since 1921)
Date
Governor
Majority Party
(Senate / Assembly)
 Veto Overrides
1979
Jerry Brown (D)

Democrat /

Democrat

 3
1977
Jerry Brown (D)

Democrat /

Democrat

 1
1974
Ronald Reagan (R)

Democrat /

Democrat

 1
1946
Earl Warren (R)

Republican /

Republican

 1
1941
Culbert Olson (D)

Republican

/

Democrat

 8
1939
Culbert Olson (D)

Republican

/

Democrat

 3
1933
James Rolph (R)

Republican

/ Republican
 17