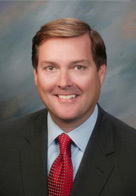 Over the past few months, when I heard people talking about incoming Assemblyman Bill Brough (R-Orange County), I thought they had meant Assemblyman Bill Brophy (R-Los Angeles), who remains one of the great cautionary tales of the Legislature. Brough seems like a nice enough guy (married, two kids, military service, and local government experience) so please keep in mind that this is just the story of another guy with a similar name.
Our story starts in the early 1970s. Brophy won election to the Assembly in a 1971 special election that resulted from David Roberti's move to the State Senate. The district, with a heavy Democratic majority, would almost certainly have elected Richard Alatorre, had it not been for two factors; a second liberal latino on the ballot (Raul Ruiz of the La Raza Unida Party) and a drive-by shooting of Brophy's house two days before the election.
With those two factors, including Ruiz pulling nearly 8% of the vote, Brophy ended up winning by just 1,570 votes.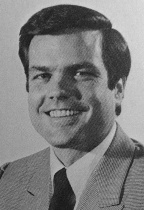 Things were looking up for the new 36-year-old Assemblyman, who got married to a 19-year-old former model just months into his term. Four months later, on June 6th, Assemblyman Brophy won the primary for Congressional District 30. Brophy was clearly a rising star.
Less than two weeks after the Primary, on June 18, 1972, Brophy's wife Susan Marie was in a major traffic accident on the Pacific Coast Highway in Pacific Palisades when her car swerved into the oncoming lane, hitting another vehicle and killing the two occupants, Chris George Panas and Elizabeth Panas. Mrs. Brophy suffered a broken jaw.
According to an L.A. Times article, "Officers at the scene said Mrs. Brophy admitted to them that she had taken secobarbital…"
Less than two weeks after the crash, Brophy was in the news again. Having returned to Sacramento and living out of a hotel room during the session, Brophy met two young women at a bar and, after a few drinks, left the bar. He later woke up in his hotel room with the women ("Brophy said he did not know how the two visitors got into his room.") After the women left, Brophy (who was apparently not wearing pants during their visit, checked his pants (which were in the bathroom) and realized that $300 was missing. He called the women and told them that he would be calling the police. One of the women told him not to "because of your reputation."
Brophy Accuses 2 Women of Taking $300

"The 36-year-old lawmaker said he had several drinks with the women, both about 25, at a bar from 1 a.m. to 1:30 a.m. Wednesday and then returned to his hotel room alone and went to bed. Brophy told officers he was awakened at 3:10 a.m. by the same two women in his room. He said one of them stayed for about 20 minutes before leaving. Brophy said he then checked his pants and discovered $300 missing from a pocket…"
Los Angeles Times, Jul 1, 1972
By September, Brophy had dropped out of the congressional race to help his wife in her manslaughter trial (scheduled to begin in mid-November). Days before the November election, Susan was taken to UCLA Medical Center for "what police said was a possible drug overdose."
Mrs. Brophy Gets Emergency Care

Assemblyman Bill Brophy's wife, Susan, was hospitalized today with what a UCLA Medical Center spokesman said was an "acute respiratory disorder" and what police said was a possible drug overdose.

The 19-year old Mrs. Brophy, a former model, was in "good condition" a few hours after Brophy had driven her to the hospital for emergency treatment.

She was reported to have been in a semicomatose state and having difficulty breathing when she arrived at 1:30 a.m."
Los Angeles Times, Nov 3, 1972
The following week, Brophy lost his campaign for Congress, receiving only 28.6% (incumbent Edward Roybal won with 68.4%). Four months later, Susan was convicted on two counts of felony manslaughter and one count of driving under the influence of drugs.
Four years later, Brophy was in the news again after being arrested by the CHP in for "possessing marijuana and driving under the influence of drugs."
Ex-Assemblyman Brophy Fined in Marijuana Case


Former Assemblyman Bill Brophy has been fined $200 and placed on two years' probation after entering a plea of no contest to charges of possessing marijuana and driving under the influence of drugs.

Brophy was arrested last Nov. 25 in El Monte by a California Highway Patrol officer who said he had pursued Brophy for more than a mile at speeds ranging from 30 to 70 m.p.h.
Los Angeles Times, Mar 30, 1976
Finally, in 1978, Brophy's name came up during a congressional inquiry into Panamanian drug trafficking, in which he was alleged to have attempted to trying to help with the sale of cocaine in California.
Panama report in closed session

WASHINGTON (UPI) – The Senate held a closed session today to consider a report from its Intelligence Committee into persistent allegations that high Panamanian officials had aided and abetted drug trafficking…

"A second Panamaninan witness, who requested anonymity, told House investigators that Panamanian leader Omar Torrijos discussed with former California Assemblyman Bill Brophy in the early 1970s the profits which might be made by selling Columbia[n] cocaine in California. But there was no indication Torrijos ever acted on this discussion. UPI could not reach Brophy or otherwise corroborate the report."
Ellensburg Daily Record, Feb 21, 1978
Brophy never ran for elected office again after 1972.
More Reading:
"FACING TRIAL: Mrs. Brophy Gets Emergency Care", Los Angeles Times, Nov. 4, 1972
"Ex-Assemblyman Brophy Fined in Marijuana Case", Los Angeles Times, March 30, 1976
"Brophy Accuses 2 Women of Taking $300", Los Angeles Times, July 1, 1972