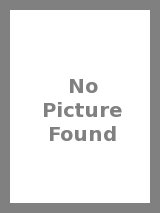 The Secretary of State's office released the Notice to Candidates for the AD-52 Special Election. The Notice is a semi-final list of the candidates who will be appearing on the ballot. The candidates are;
Paul Vincent Avila (DEM) – An Ontario Councilmember and four-time Assembly candidate making run number five.
Tom Haughey (DEM) – A Chino City Councilmember.
Paul Leon (NPP) – The Republican-until-five-minutes-ago Mayor of Ontario who is now in his second legislative race of 2013. No word yet on whether the Mind-blowing Game-changer will be making an appearance in this election too.
Dorothy F. Pineda (REP) – One of two candidates without a website (so not a lot of information to be had at this point).
Freddie Rodriguez (DEM) – The first of two Pomona Councilembers in the race.
Jason A. Rothman (DEM) – A school board member who works at CalPoly Pomona.
Manuel Saucedo (DEM) – A former Nell Soto staffer who works at CalPoly Pomona.
Danielle L. Soto (DEM) – Pomona Councilmember and granddaughter of Phil and Nell Soto (and with the last name to prove it).
Doris Wallace (DEM) – A self-described "Organizer" who has neither a website nor an email address. Seriously, you should click on that organizer link. It'll make you smile.
Well, at least it should be an interesting race.