The Sacramento Bee is reporting that Steve Fox (D) pulled ahead of Ron Smith (R) in the Assembly District 36 race. The last minute update, released about 20 hours before the new Legislature is due to be sworn in, is guaranteed to shake up Monday's celebrations. At the Capitol, Smith's photo had been hung on the second floor with those of the other 2013-14 legislators and a sign identified room 3149 as his office.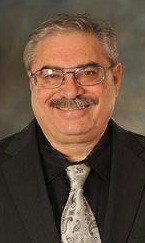 While Fox's margin of 145 votes over Smith was not the smallest ever,it appears to have beat all races in the past three decades. The most recent election with a smaller margin of victory was 1980's AD-26 race between Adrian Fondse and Patrick Johnston. In 1980, Fondse was sworn in as a member of the 1981-82 legislature (with a narrow lead that had disappeared before the Legislature returned in January to begin it's work). Fondse served in the Assembly for 35 days, the shortest term for a legislator in the full-time legislature era.
There will likely be a recount in the Fox-Smith race, which could push out the final election results even further. What remains unclear is how a well-funded Republican (Smith out-fundraised Fox better than 10 to 1) was defeated in what had been a fairly conservative district.