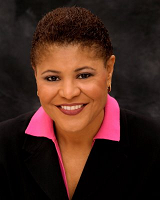 Following the release of qualified candidates on Friday, we now know whose names will be appearing on the June primary ballot. We also know the names of the first seven candidates to win their elections; seven races have only a single qualified candidate.
Although in previous years there was an outside chance of a write-in candidate winning against the sole candidate on the ballot (which last happened in 1944), the top-two primary system prohibits write-ins, guaranteeing these candidates a victory in November. The seven are;
Of the 154 partisan contests (not counting the Presidential campaign, which doesn't fall under the top-two rules);
7 races have 1 candidate
44 races have 2 candidates
103 races have 3 or more candidates (and the 'top two' will be selected in June).
Stay tuned for more.
---
UPDATE (4/2/2012; 9:21 pm): A check of the final list shows that one more candidate, Assemblyman Henry T. Perea, is running unopposed in 2012. Perea will be the only candidate in AD-31.