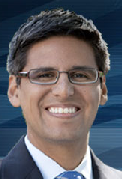 As was reported in the news yesterday, Assemblyman Henry T. Perea has announced that he will resign effective December 31st.
Some quick statistics about his service and resignation;
Perea will leave office after 265 weeks in office, ranking as California's 3237th longest-serving legislator (just ahead of John Campbell at 264 weeks).
In past 5 decades, only 2 California state legislators have resigned at younger age than Perea; Michael Rubio in 2013 and (future Governor) Pete Wilson in 1971.
Since 2000, 11 people have left the California Legislature younger than Perea (who's leaving at 38.5 yrs old).
Perea is the fourth California state legislator to resign in 2015, and the 20th since January 2010.