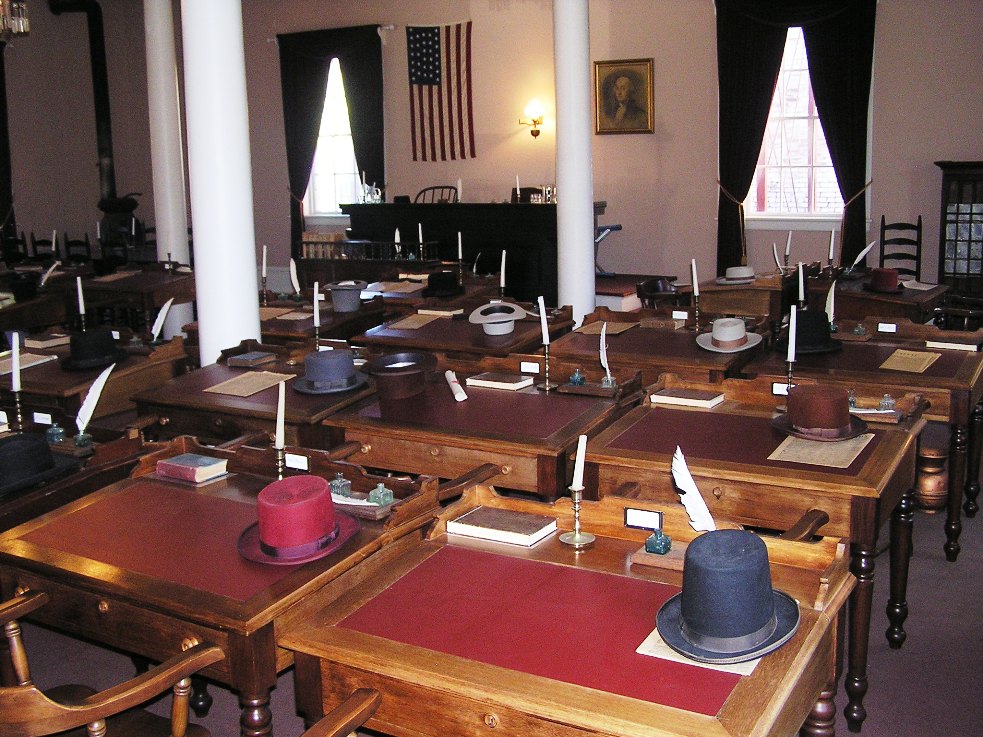 The Senate Chambers in the State Capitol at Benicia
Monterey was the California's capital while the area was part of Mexico. Monterey was where the United States flag was first raised in California and where the first state constitution was written. Following statehood, San Jose, Vallejo, Sacramento, Benicia, and San Francisco have all been state capitals.
Even after Sacramento was selected as the capital, it wasn't immediately clear where in the city the capitol would be located. The current State Capitol has been the permanent seat of the state government since 1869. The Capitol is open seven days a week from 8 am to 6 pm. Additionally, docents from the California State Parks provide free guided tours from 9 am to 4 pm.
Visitors should be aware that because the building is still home to the Legislature and the Governor's office, security stations are located at the entrances to screen for weapons.
Monterey (1774-1849)
San Jose (1849-1851)
Vallejo (1852-1853)
Benicia (1853-1854)
Sacramento (1852-1869)
San Francisco (1862)
Sacramento (1869-Now)