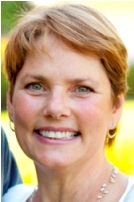 Today is "term out" day for fifteen members of the State Assembly. Under California's first term limits law, legislators were forbidden from serving more than three terms in the Assembly. A court decision later clarified that partial terms of less than half a term wouldn't count as a full term, meaning that the halfway point was when a term actually counted for the purposes of term limits.
So today, the first day past the halfway point in their third term, is past the official point of no return for Assemblymembers Achadjian, Alejo, Atkins, Bonilla, Campos, Gaines, Gatto, Gordon, Grove, Hernandez, Jones, Olsen, Perea, Wagner and Williams.
This brings the number of people who, due to term limits, are unable to ever run for the Assembly again to 226 (69 women and 157 men). There are also currently 97 people (23 women and 74 men) who are unable to run for reelection to the Senate.