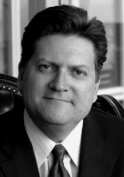 The Los Angeles Daily News had an article on the potential campaign by former Assembly Speaker Bob Hertzberg for the newly drawn State Senate District 27.
If Hertzberg does decide to run, he will be breaking the mold. Although it wasn't uncommon for Assembly Speakers to be elected to the Senate in the early years of the state (in fact, two individuals served as both Assembly Speaker and Senate pro Tem), it has been 84 years since the last Speaker moved to the upper house.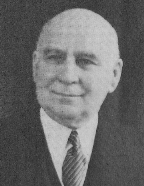 The last Assembly Speaker to become a State Senator was Frank F. Merriam (Speaker in 1923-1926), who was elected to the State Senate in 1928 and went on to be Governor in 1934. Since Merriam, at least four other Speakers have run for (and lost) races for the State Senate;
A decade after Merriam was elected to the Senate, Speaker Edgar C. Levey lost a General Election campaign for SD-14 in 1938. In the 1950s, Sam L. Collins lost a Primary Election bid for SD-35 in 1952 and James W. Silliman lost in a Special Election for a SD-25 in 1955. Finally, Doris Allen ran in the SD-35 Special Election of 1995 (losing the primary to Ross Johnson).
With incumbent State Senators Fran Pavley and Tony Strickland already in the race, Hertzberg has some major challenges to overcome. But if Stickland withdraws to run for Congress, Hertzberg's positive relationship with legislative Republicans might be a major advantage in the new Top Two Primary structure.